2.4m VSAT Antenna
Highlighted Features
● 2.4m
VSAT antenna
can meet the INTELSAT Requirements.
●
2.4m VSAT antenna
has High radiofrequency (RF) performance, the antenna has high gain and excellent sidelobe performance.
● 2.4m
VSAT antenna
with Stainless hardware
●
2.4m VSAT antenna
does not need on-site precision adjustment.
●Feed source system and some components are pre-assembled before leaving factory.
Options
● C band, KU band, X band and multi-bands are available.
● Linear Polarization, Circular Polarization and CP/LP switchable feed are available.
● Expansion band:800MHz bandwidth is available.
● Feed blower or deicing with automatic controls.
● About port, you may either choose 2 ports or 4 ports.
● TVRO antennas survial wind speed is 125mph.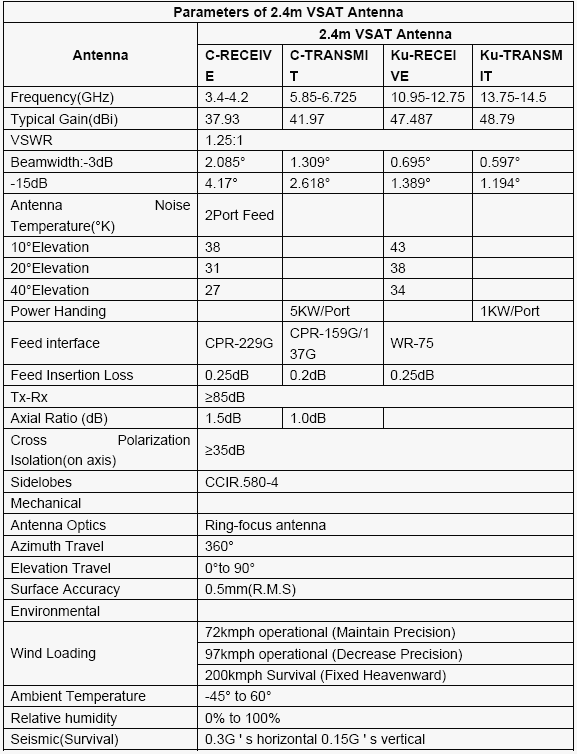 Download: 2.4m_vsat_antenna.pdf (119 kB)
Other Articles